The existence of an outstanding warrant means that a law enforcement officer has not yet executed an active warrant by arresting the person who is suspected of having committed a crime or an offense. Active NY warrants of arrest can turn into outstanding warrants in a number of ways.
Tracking Down Felons
For example, if the law enforcement officers in Kings County fail to locate and apprehend an individual named on a warrant, it will become an outstanding warrant. The person may be intentionally evading the authorities or may have relocated to another state, such as nearby New Jersey. In some instances, they may not even be aware that a warrant has been issued in their name. At times, law enforcement staff members in counties like Westchester are overloaded with warrants to serve, leaving less important ones unresolved. These factors can contribute to a surge in the number of outstanding warrants in the State of New York.
What does it mean to have an Outstanding Warrant?
Having an outstanding warrant can lead to significant complications for the individual involved. Pursuing a new job or experiencing a routine police stop could result in an arrest unexpectedly. According to information provided on the New York City government's website, New York State law includes the procedure known as "stop, question and possibly frisk". This process applies to any individual suspected by a law enforcement officer of having committed, committed, or is likely to commit a crime in the future.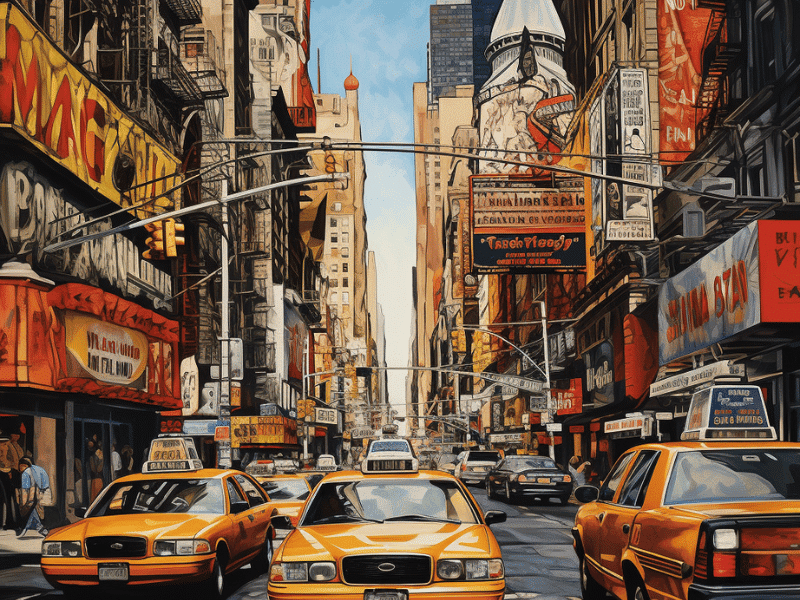 From Active Warrants to Outstanding Ones: The Legal Journey
An outstanding warrant initially starts as an active warrant issued by a New York judge. With the authorization of this active warrant, law enforcement officers, from Nassau County to Otsego County, are empowered to immediately arrest the person named on the warrant.
How to Verify Warrants in New York
There are two primary methods to investigate outstanding arrest warrants in New York. One can contact the Warrant Section's Telephone Inquiry Unit of the New York Police Department at 718-217-8484. An operator will guide you through a series of questions, the responses to which are forwarded to an investigator. This investigator will then cross-reference your information with official records to determine any outstanding warrants in your name.
Alternatively, for a small fee, one could search for this information online through various records and databases or via the local Sheriff's website. This is a convenient way to check for any outstanding warrants under your name, irrespective of your location, from the Niagara Falls region to the bustling heart of The Bronx.
Online Warrant Verification
Online resources present a highly convenient and accessible method for checking outstanding warrants. Various records and databases can be easily browsed from the comfort of your home. This option is of particular value to those residing in distant counties like Saratoga or Cayuga.
Using Sheriff's Website for Warrant Verification
In addition to general online resources, the Sheriff's website of your respective county is a valuable tool. Whether you're from the picturesque Ontario County or the vibrant Queens County, the local Sheriff's website can provide relevant and accurate information about outstanding warrants.
Most of these websites will charge a nominal fee for the information. The fee contributes to maintaining and updating these databases, ensuring that they provide the most accurate and up-to-date information.
Can You Be Arrested Outside Of New York With An Outstanding Warrant There?
Yes, you can be arrested outside New York with an outstanding warrant. If you have a warrant out for your arrest in another state for a felony and police stop you in your home state, there is a good chance you will be arrested and extradited to the state where the warrant was issued
Resolving Outstanding Warrants
If you have an outstanding warrant in New York, it's advisable to contact the local authorities and try to straighten out the warrant as soon as possible. It's also wise to contact an attorney to act on your behalf. You may be able to post a bond with the assistance of an attorney, which will result in suspending the arrest warrant and remanding your case to the jury for further consideration.
In New York State, arrest warrants are entered into the NCIC-National Crime Database. All Law enforcement agencies such as New York City Police, State Police, and Navel Police, have access to the system making the process for law enforcement simple to identify if a person has an outstanding warrant.
For New York inhabitants keen to perform a warrant check and uncover any active warrants, the New York City criminal court information line stands as a reliable resource. By dialing (646) 386-4500, you can reach this central hub that oversees all five boroughs. This will allow residents of the Big Apple to verify whether they have an outstanding warrant hovering in their name.
The bottom line is, an outstanding warrant can cause a great deal of trouble and uncertainty in one's life. It can impede job hunting, lead to unexpected imprisonment during routine police stops, and cause general anxiety and unease.
So whether you are from the busy streets of New York City or the serene rural expanses of Steuben County, it's best to stay ahead of the curve and regularly check if there are any outstanding warrants in your name, and if so, to resolve them as soon as possible.
The rule of law is a cornerstone of any society, including every county in New York. Confirming you are in line with this law contributes to your peace of mind and the general well-being of your community.